Specializing In Highly-Responsive IT Support, Consulting And Managed IT Services For Businesses In Central Texas
No Geek Speak: We communicate in plain language, ensuring you fully understand your IT environment.
Swift Response Times: Count on us for rapid issue resolution, minimizing downtime and maximizing productivity.
Certified IT Professionals: Our seasoned IT experts possess years of industry experience, ensuring unmatched service quality.
Cloud-Based Efficiency: Leverage cloud technology to enhance business operations and streamline processes.
Cutting-Edge Security: Your data and systems are fortified with the latest security measures, ensuring comprehensive protection.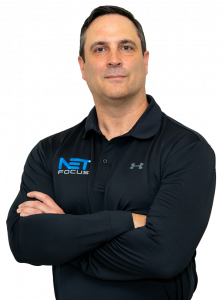 Call Us Today At

512-969-6950
Experience Hassle-Free Growth with Our Managed IT Services
At NetFocus, we're not just about managing your IT infrastructure – we're your partners in driving seamless growth and success. As the trusted provider of Managed IT Services in Central Texas, we bring you unparalleled benefits that extend far beyond technology.
Focus on Your Core Business: With our expert team handling your IT needs, you can focus on what truly matters – growing your business, serving your customers, and expanding your reach.

Stay Ahead of the Curve: Our certified IT professionals are always on the lookout for the latest technological advancements, ensuring your business remains at the forefront of innovation.

Predictable Costs, Maximum Value: Say goodbye to unpredictable IT expenses. Our cost-effective solutions deliver maximum value, enabling you to allocate resources strategically.

Custom Solutions, Tailored Growth: Our approach isn't one-size-fits-all. We create bespoke IT solutions that align with your business goals, fostering sustained growth and profitability.

24/7 Peace of Mind: Rest easy knowing that your IT environment is monitored and protected around the clock, safeguarding your data and operations.

Collaborative Partnership: We're not just vendors – we're an extension of your team, working hand in hand to drive your business's success.
Unlock these benefits and more by partnering with NetFocus for Managed IT Services in Central Texas. Let us empower your growth while ensuring your technology landscape is primed for success.
Ready to experience the difference?
Contact us today to schedule your free initial consultation and take the first step toward seamless, efficient, and growth-focused IT management.
What Sets NetFocus Apart?
Proactive Approach: With our proactive approach to IT management, we identify and resolve potential problems before they occur, saving you valuable time and money in the long run.
Customer-Centric: Our customer service is second to none. We believe in building long-term relationships based on trust and reliability. Your satisfaction is our priority.
Scalable Solutions: Our managed services solutions are designed to grow with your business. You can trust that your technology infrastructure will never hold you back from achieving your goals.
See what other business owners are saying about us…
Download Our Central Texas Business Owners' Guide To IT Support Services And Fees!
If you're not ready to call us yet, we still want to offer you valuable information. Download our recently published report, The Central Texas Business Owners' Guide To IT Support Services And Fees. Learn about different IT service charging approaches and important questions to ask your IT support firm before granting them access to your computer network, e-mail, and data.
Download Your
Free Copy Now